The oldest weekend athlete here turns 84 this year. Additionally many of the people who are over 55 years old, and are reversing the aging process. We call it...YOUTHING!!!"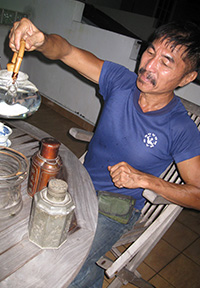 We believe in training clients regardless of their age, from the youngest to the oldest. Anyone can improve their quality of life through exercise, and we can help.
Why do we believe so strongly in the benefit of exercise for the mature aged? Victor's father (and mentor) is a client and, at age 70, he trains twice weekly. Sometimes he trains even more if he feels like it. This training has increased his energy, made him more active and greatly improved his quality of life. An inspiration to us all.
Check out our mature fitness results!
See More